These are our standard products:
SUPERNYLGUT®
We are proud to launch the upgraded, ultimate version of our famous white Nylgut® strings.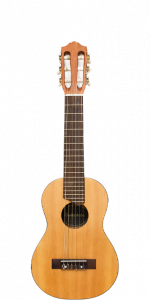 The SUPERNYLGUT® ukulele string have a charming natural pearl color instead the milky white one and a very smooth and polished surface feels like wax. Supernylgut® permits a faster setting to proper tune when new and in a tendency of easily maintaining the intonation when reached.
This help to do the tuning operation faster dropping the general production costs.
On top of this, Supernylgut is stronger and does not suffer from eventually sharp edges of the nuts, marks from frets or hard nail playing. And you can get all these upgrades together with the wonderful richness of tone which made our Nylgut® a success. Suitable for Ukulele & Guitar
The Supernylgut® is developed and patented by Aquila.
Supernylgut® is nor common Nylon or Carbon (Fluocarbon fishing line or PVDF), or a mix of them.
Compared to common Nylon, Supernylgut® produces a better sound and stays in tune better, this because the moisture absorption is less of .1% against the 2.0% of Nylon normally employed for the musical strings.
The Supernylgut® assures:
1) a better sound than Nylon
2) a more accurate fret-intonation due to the well gauged material
3) a very stable intonation under moisture changes
Colour: white pearl