AQUILA THUNDERGUT® FOR BASS UKULELES
Advice: these strings are designed for 20 till 21 inch scale only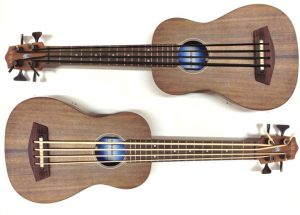 Thundergut® is a special very elastic and dense material developed by us in our headquarter that assure superior performances over the common black polyurethane and silicon rubber bass strings available in the market.
Thundergut® assure fast and stable intonation; no sweet finger's slip on the strings.
Suitable for Bass ukuleles 20 to 21 inches only.
Color: Brown-yellow.